Kickstart Compositing Digital Background and Creative Brush Set 
10 Creative Digital Backgrounds
50 Photoshop Brushes
Bonus 30 Minute Composite Tutorial!!
$175 Value for only $29!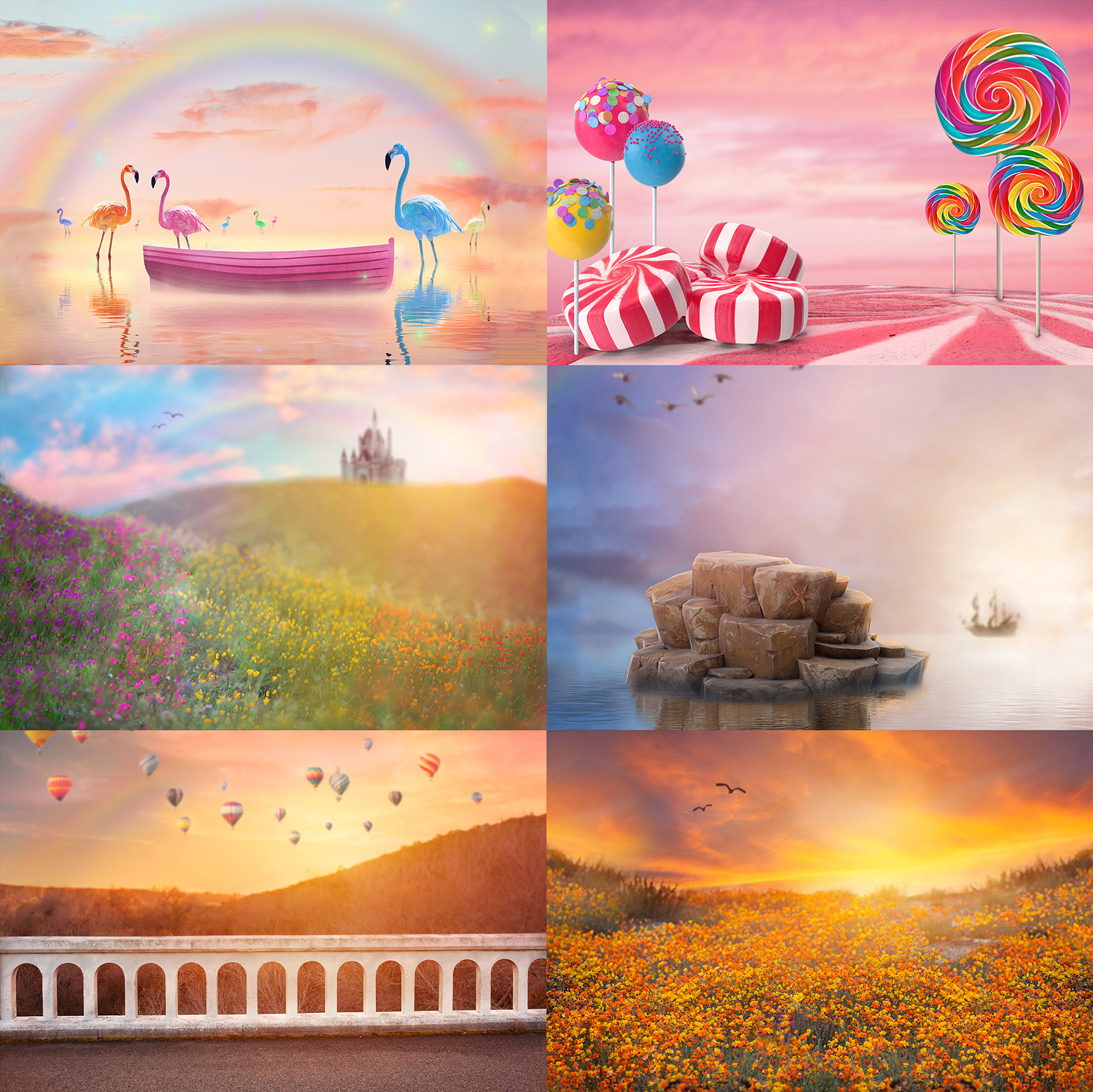 10 Creative Digital Backgrounds 50 Photoshop Brushes Bonus 30 Minute Composite Tutorial!!
Uplevel Your Art With Digital Backgrounds! Fantastical digital backgrounds are the perfect add on's to your sessions to help you stand out from the competition and provide your clients with a unique experience and piece of art!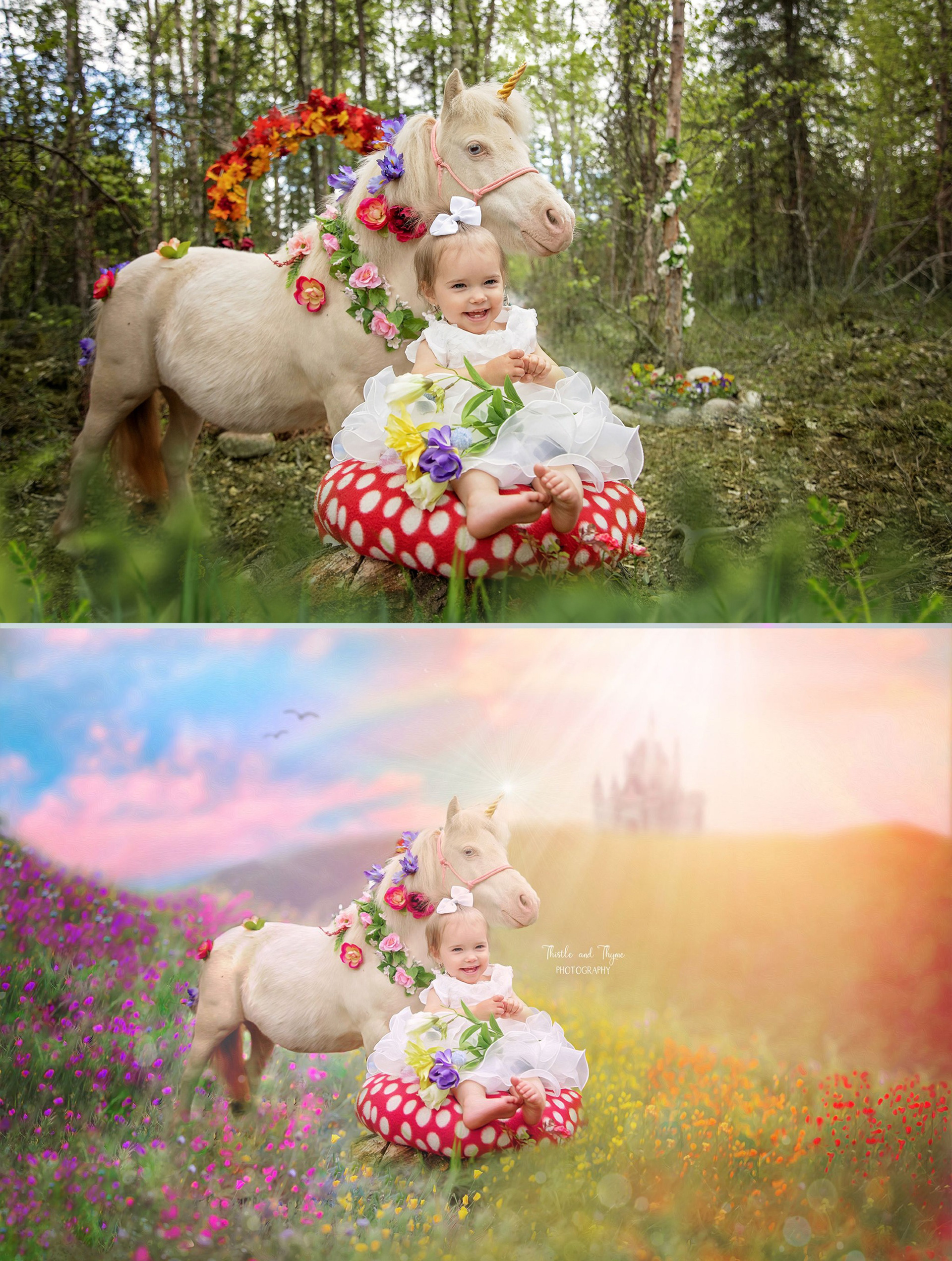 New to composites? No problem! 
As a bonus, you'll receive a tutorial showing you how to add a subject to your background! ($45 value!!) We go over basic color toning and blending so you can get started with your own projects! 
Receive the high resolution downloads to use again and again for commercial client work! And the bundle is only $29, meaning you can make back your money in one session (Heck, even a mini session would cover it!) 
The bonus creative brushes are designed to help you quickly add finishing touches to your fantasy images! In fact, I used a few of them to create the backgrounds! 
The best part? I finally found a quick way to add rain using brushes, without having to fall into the internet rabbit hole searching for public domain overlays!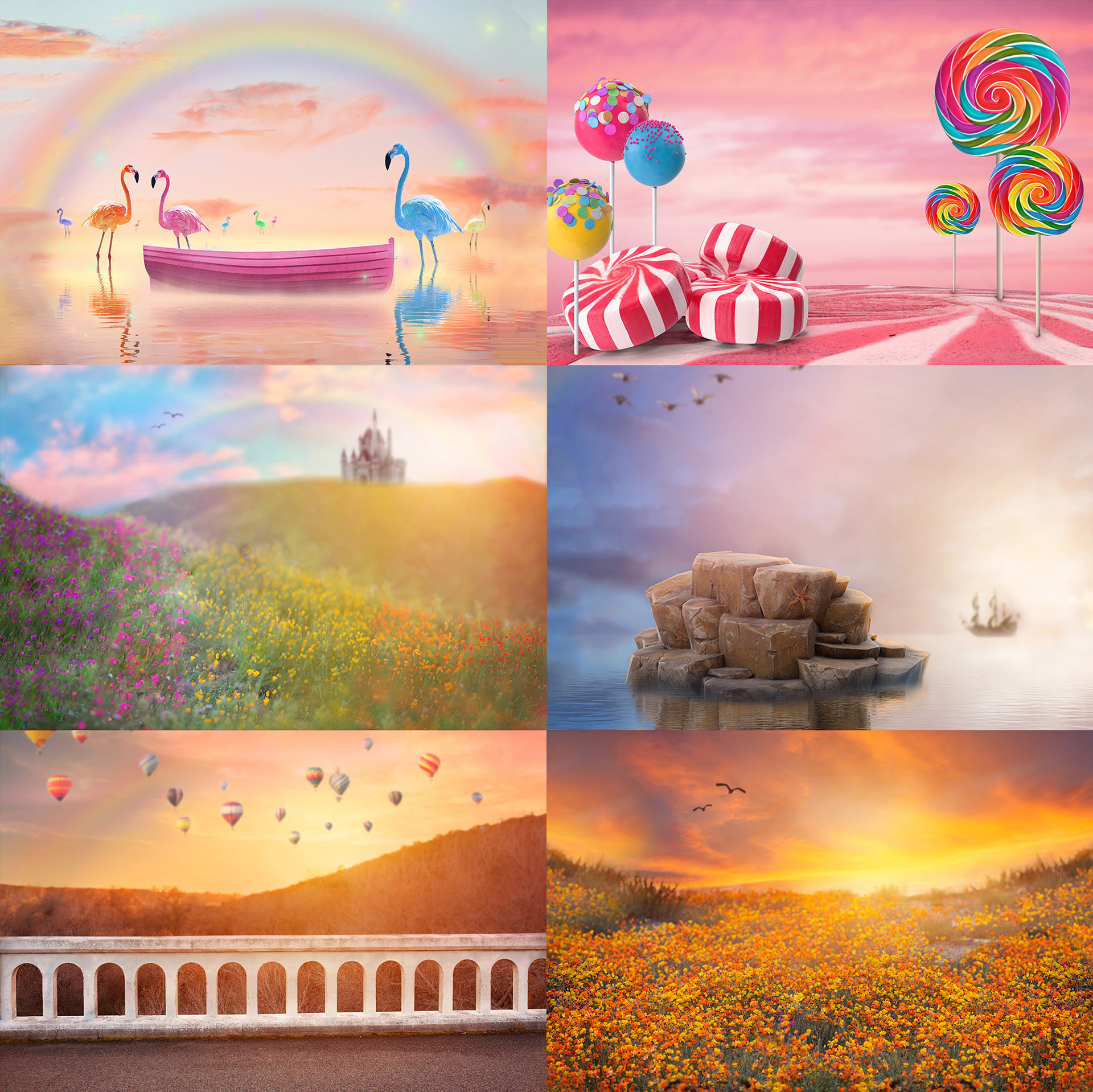 FAQ'S
Q: How big are the backdrop Files? 
A: All backdrop files are sized to 16x20 at 300 dpi! They can be resized smaller, and some may be able to be resized to a 24x36. 
Q: What program can I use these with?
A: These Digital Backgrounds should be compatible with all versions of Adobe Photoshop! The brushes should work with Adobe C6 or higher (including CC)
Q: I'm new to compositing are these for me?
A: No problem! The package comes with a 30 minute tutorial on placing and color toning your subject into the digital background! AND if you saw the image with the unicorn, that was my friend's first attempt at placing a subject into a digital background! She did a great job! The best plan of action is to just get started and learn as you go! 
Q: Can I use these commercially?
A: Of course! I want to help you succeed in business and stand out in your area! You can totally use all the materials in work for clients, however the digital backgrounds and brushes cannot be redistributed or mass produced. (You are welcome to order commercial goods such as mugs, calendars, or prints for your clients though )
"Alexa Machado's digital designs are not only beautiful, they are easy to work with. I enjoyed incorporating my own subject into her surreality and watching the magic unfold. Try these out! You and your clients will want to print enlargements of these works of art. What child wouldn't want to see themselves surrounded by a dreamland such as these?"
 -Amy 
​​​​​​​
Is this a good fit for you?
Are you:
Looking to create fancy images without having to have expensive gear?
Wanting to create images beyond the limitations of your location? 
Wanting to have more confidence by offering a unique service to your clients? 
Wanting to instantly stand out from the competition? 
If you're relating to any of the points above, then yes, this is a product for you! 
BONUS 50 Photoshop Brushes!
This bundle also includes creative photography brushes! 
6 Bird Brushes 
5 Rain Brushes 
5 Water Brushes 
5 Aurora Brushes 
5 Cloud Brushes 
4 Star Brushes 
5 Moon Brushes 
5 Lightning Brushes 
6 Firefly Brushes 
4 Fog Brushes